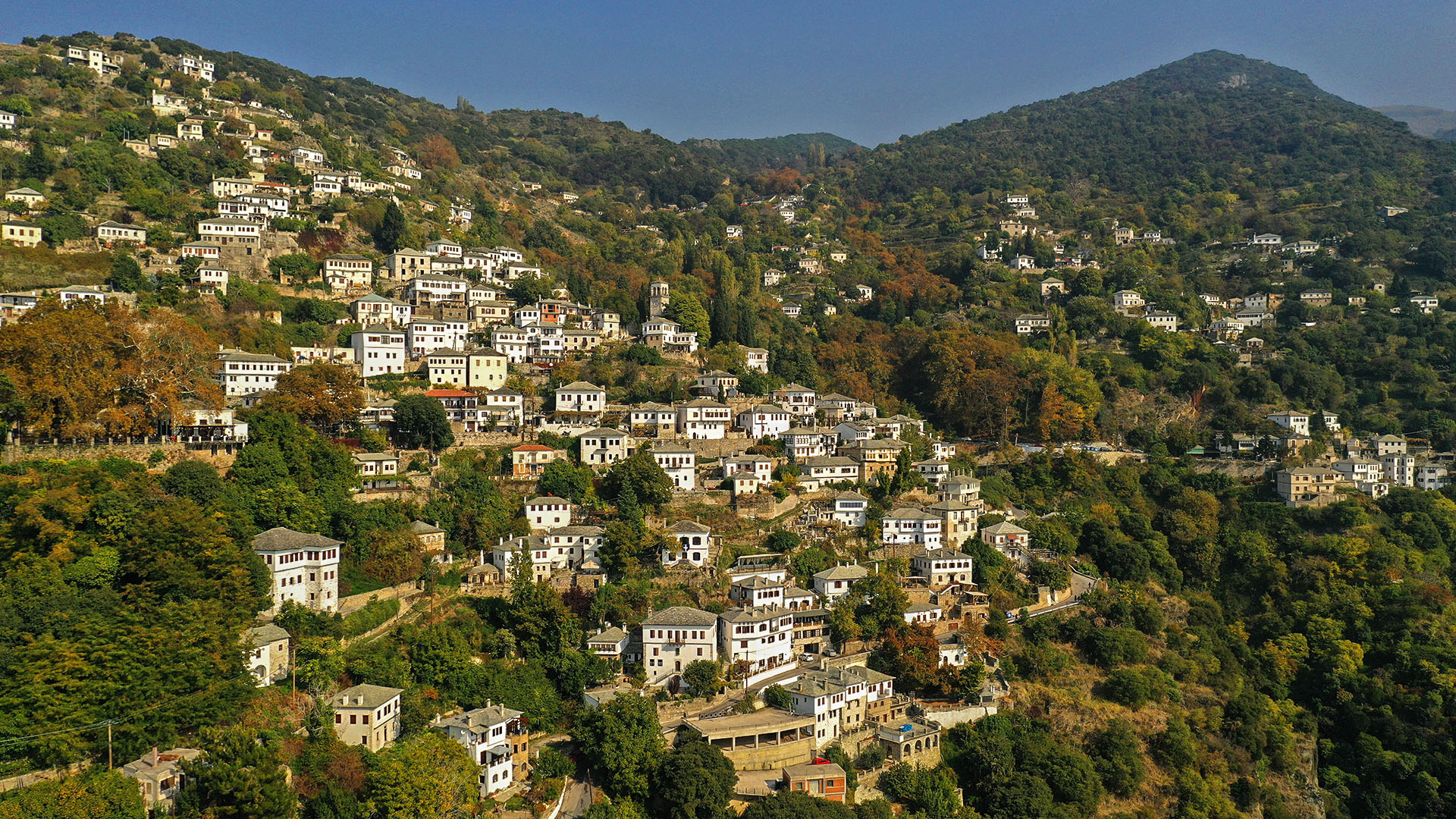 The "balcony" of Pelion Makrinitsa (or Makrynitsa) is one of the most popular destinations of Pelion, and this is not coincident. The lush vegetation, the preservation of special Pelion architecture, the panoramic view to the Pagasetic Gulf and Volos and its many sights justify its great visitability. Built incrementally on a steep western slope of Pelion, between Mega Rema and mountain Sarakinos, with its houses seeming like hanging from the mountain, this traditional settlement is very close to Volos since it is only 17 km away.
It has a glorious past and a rich history. The history of the village begins in the early 13th century, and specifically in 1204, as the sign at the entrance of the village informs us. At that time it was organized around the monastery of Theotokos Okseias Episkepseos. In the 18th and 19th century it went through a period of great prosperity in many areas, while it was one of the villages that rose up during the Greek revolution in 1821 and the revolution of Thessaly in 1878.
Since 1980 it has been declared a preserved first zone settlement of absolute protection, along with Vizitsa and Pinakates. The characteristic Pelion architecture is found here as well, since all the buildings retain the traditional local color. Visit its churches, admire its well-preserved and restored mansions (many of which now operate as guesthouses) and its three-storey stone towers, discover secret cobblestone
streets, get refreshed in its fountains (it has around 50 of them) and walk on its bridges in Lestiani, Loziniko, Alevizi and Kakouna, which is the highest district. Many have characterized Makrinitsa as the "Balcony" of Pelion.
A walk to the village square, the famous "bazaar", will make you understand the cause of this characterization, as from there you can admire panoramic views of the city of Volos and the Pagasetic Gulf. In the square you will also have the opportunity to cool off under the shade of its perennial plane trees and enjoy your coffee or meal. Over there, there is also the marble fountain "Lions" or "Immortal water", a work of 1809, with the three bronze lion heads from where water gushes. Noreworthy is also the great fresco of the well-known painter Theophilos, entitled "Battle at the cold fountain", which is preserved on the wall of a traditional coffeehouse. The fresco's theme is the rest of the leader klepht Katsantonis right after the battle in Tzoumerka and it dates back to 1910.
This village has some famous churches too, such as the church of Agios Ioannis Prodromos (St. John the Baptist) of 1792, which is located in the central square and has magnificent stone reliefs of folk sculptor Theodosios. Also impressive is the church of Kimisis tis Theotokou (Mary's Assumption), as well as the monastery of Agios Gerasimos and the chapel of Profitis Ilias (Prophet Elias).
FIND AN ACCOMMODATION IN MAKRINITSA
TO STEFANI TIS MAKRINAS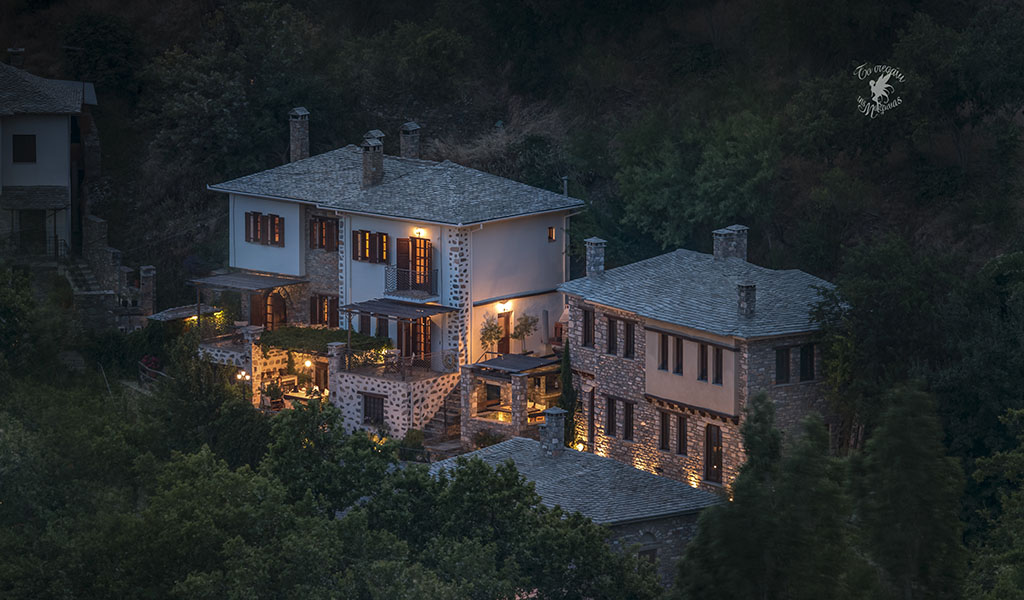 Owner: Kalopita Vasiliki
Category: Tourist Residence
Beds: 15
Extra beds: -
GNTO BRN: 0726Κ91000499601
E-mail: kalopita_vasiliki@hotmail.com
Web: www.makrinapelion.gr
Phone: +30 2428099331, +30 6977779665
---