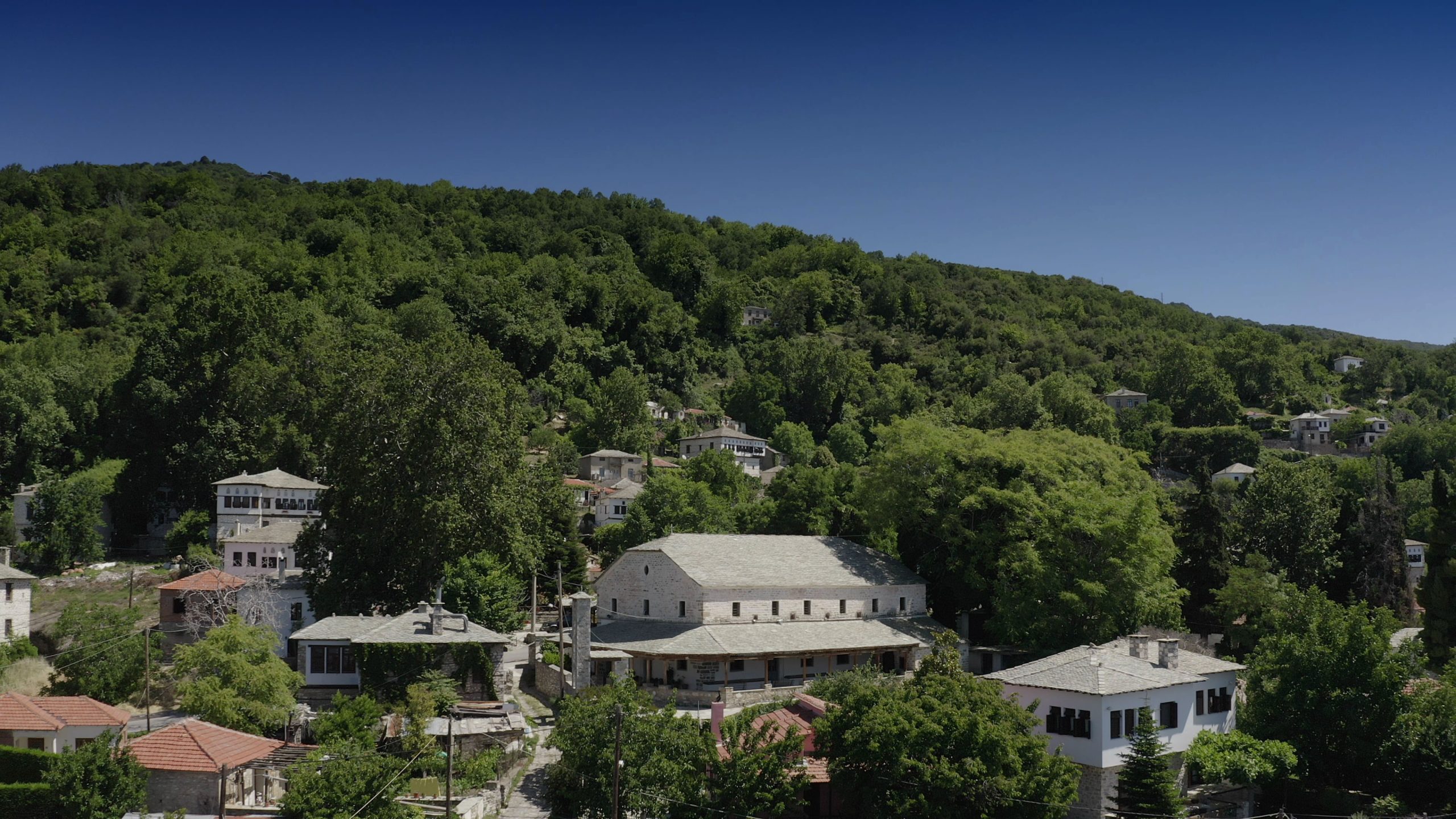 Vizitsa is a small, traditional village about 30 km to the east of Pelion. It is found on a mountainside, surrounded by forests and with a beautiful view to the sea of Pagasitikos bay. The whole village is crossed by paved paths and has a lot of lovely churches.
Among the churches worth to visit are the Monastery of Agios Ioannis and the chapel of Zoodochos Pighi, both built in the 18th century.In the middle of the village, there is a fountain and a huge plane tree, which covers the whole square with its long braches.
Enjoy your coffee under this old plane tree and take a view of the great landscape that will surround you. Among the things to do in Vizitsa, you can try some hiking. The route from the square of the village to the close by Milies village is pretty easy and enjoyable.
There are many hotels there, which used to be mansions a century ago and now there have been renovated into traditional hostels. Vizitsa is mostly preferred for winter vacations, but you can also go in summer, as the sea is not more than 10 km away.