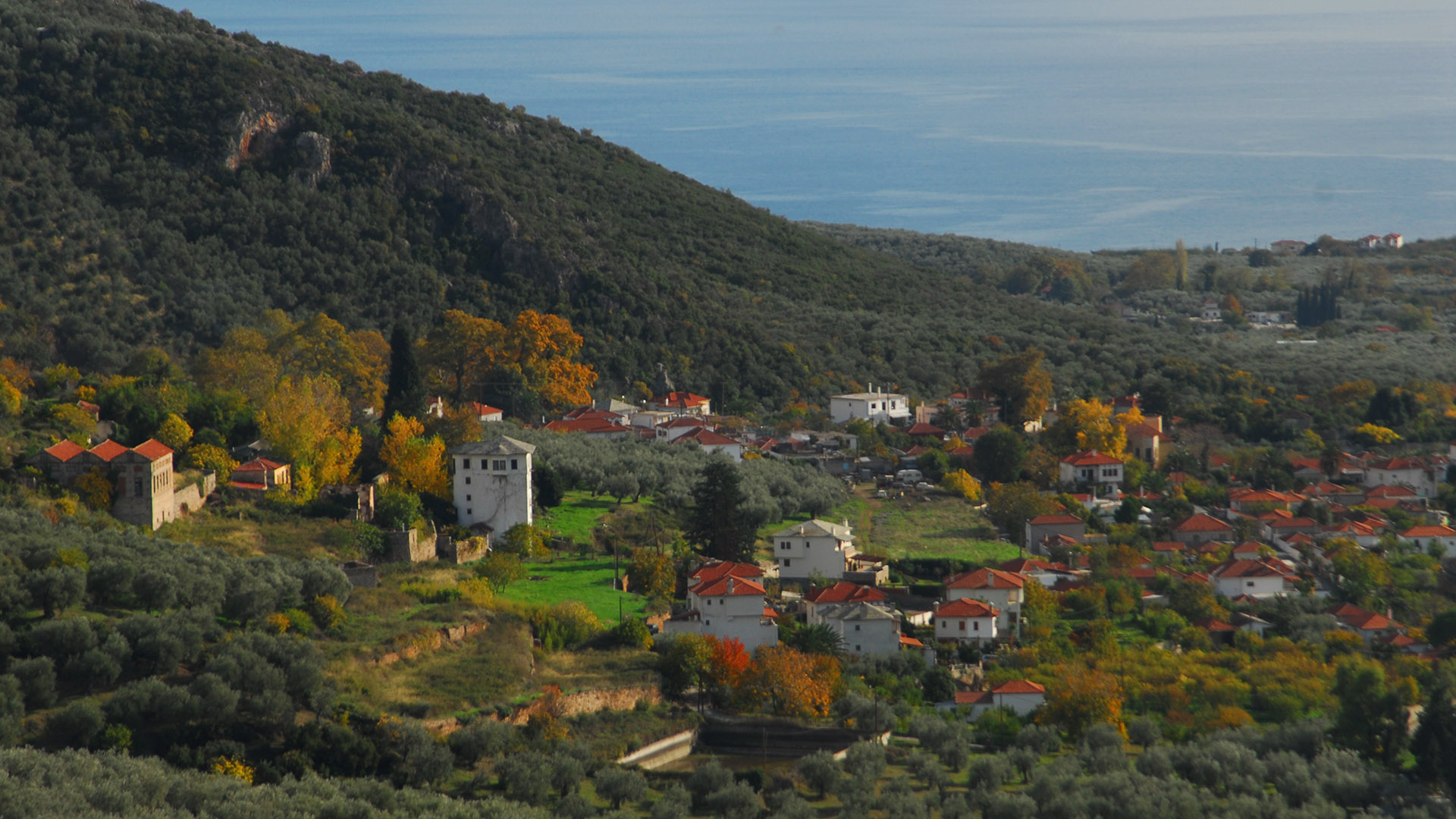 Ano Lechonia has an old history. In this place many historians and archaeologists place the ancient city of Magnites, Methoni or Mithon, which belonged to the Kingdom of Philoctetes. Homer writes that the inhabitants of Methoni took part in the Troy's campaign. On the hill called Nevestiki, are preserved ruins of the ancient wall of Methoni. Also, in the Byzantine period and until the Francocracy, the place remains in the hands of the Venetians. As it turns out, Ano Lechonia has a long and rich history.
Today. Ano Lexhonia is a village that combines mountain and sea and is located 12 km far away from the city of Volos.
It has fertile soil and due to the abundant water all the fruits of Pelion grow here. In recent years it has experienced great tourist development with the reopening of the legendary Moutzouris train who makes the route from Ano Lechonia to Milies
The port of Ano Lechonia is the coastal settlement of Platanidia which is 1 km far away from Ano Lechonia. Platanidia today is a constantly growing settlement, mainly as a holiday destination with the construction of holiday homes and tourist accommodation. It maintains its natural beauty and is famous as one of the quietest resorts.